After submission of an application
Processing time
Application processing time vary by study program and the number of applications received. It takes between four and eight weeks from receipt of an application by the UdeM to receipt of a letter of acceptance.
Notice of admission
If you are admitted to the exchange program, you will receive an official notice of admission via your UdeM Student Centre as well as a welcome e-mail from the UdeM International Affairs Office indicating the contact information of your academic advisor at UdeM. Registration for your courses will be completed upon your arrival at UdeM once you have contacted your academic advisor.
Becoming familiar with the Student Centre
The Student Center is your online student file.
The Student Centre brings together your personal academic information and all updates related to your student profile in a single and secure place. Yout student Centre allows you to access the following:
Academic information (personal course schedule, transcripts, certificates, progress reports).
Finances (account statements, tax receipts, duty exemptions).
Admission progression (admission application follow-up, admission offer).
Search (a schedule, course, or study program).
Personal information.
Financial assistance (financial assistance received).
Having trouble accessing the Student Centre? Visit the Student Center Help page.
Withdrawal
If you need to withdraw from the exchange program, please inform the International Affairs Office at echange@umontreal.ca. .
Rejections
Submitting an application to a student exchange program at the Université de Montréal does not guarantee admission; however, in recent years, about 80% of students wishing attend the UdeM through an exchange program have received a positive response. Note though that acceptance rates vary from one study program to another.
Immigration
The International Students Office is the only service at the Université de Montréal to respond exclusively to the needs of international students.
It helps you integrate into the university community and adapt to Québec society. Its services are useful both before your arrival and throughout your stay at the UdeM.
The International Student Office also oversees foreign students' status according to the terms and conditions of the Quebec Ministry of Education and Higher Education. It must have a copy of your authorization to stay and proof of your valid medical coverage. An invalid status will lead to the cancelation of your file as an exchange student at UdeM.
The International Students Office can also direct you to a range of services to help you succeed at the Université de Montréal. Feel free to contact the ISO for any questions: bei@sae.umontreal.ca
Webinars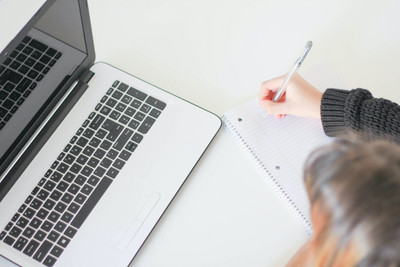 You have been accepted for an exchange at Université de Montréal during 2021-2022 and will now have to begin preparing your arrival? These webinars might interest you.
Immigration news webinars
Do you have questions about immigration procedures? Do not hesitate to address them during our next webinars on immigration news! Several dates to come.
---
Accommodation tips for international students
Moving to Montréal comes with its share of challenges. Housing is one of them. This information session covers different aspects of finding accommodation in Montréal:
Do you want to know everything about Montréal's neighborhoods?
Do you have questions about the criteria that apply in Québec when looking for accommodation?
Do you want to know everything about signing a lease, paying rent and insurance?
This information session offered by the Logement hors campus, Bureau des étudiants internationaux and Services aux étudiants teams is for you!


Next webinar:
June 9, 2021, from 1:30 p.m. to 2:15 p.m. (Montréal Time)