About the International Affairs Office (IAO)
Université de Montréal's International Affairs Office (IAO) aims to provide students with a life-changing and enriching experience abroad. In addition, the IAO assists in the international mobility of professors and researchers, guides students from abroad who wish to participate in an exchange program at UdeM, promotes the internationalization of teaching, strengthens collaborations with foreign institutions and engages in international cooperation. We are the university of Montreal and of the world!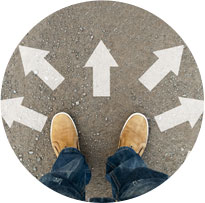 Mission
The International Affairs Office encourages the university community to develop and implement partnerships and mobility activities by:
helping boost the internationalization of academic units according to their unique characteristics
prioritizing the internationalization of graduate studies
supporting international projects developed outside existing programs
promoting internationalization as a collective responsibility for the entire university community.
partnerships
in 66 countries

more than 110 nationalities among international students (studying at UdeM as part of an exchange program)

more than 9 000
international students

40% of full professors having studied abroad

more than 1 000 UdeM students studying abroad

more than 50% of UdeM researcher publications co-authored by foreign researchers