Two UdeM professors named to the Canadian Society for International Health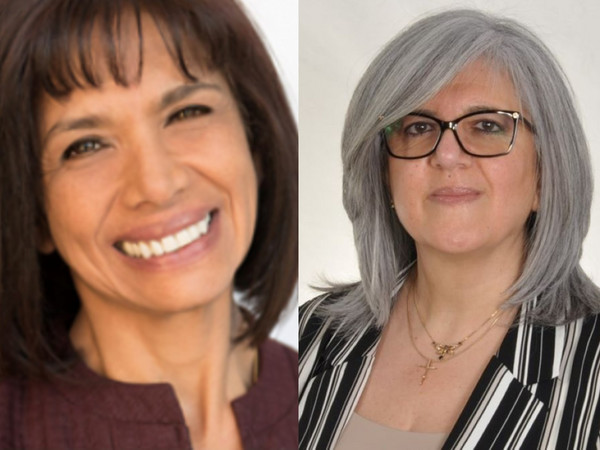 At its 26th Canadian Conference on Global Health in October, the Canadian Society for International Health (CSIH) unveiled the 2020 edition of the Canadian Women in Global Health List. Among the new appointments are Bilkis Vissandjée, a full professor at the Faculty of Nursing, and Marie Hatem, a full professor from the School of Public Health, both of whom are key collaborators with the IAO on a variety of international health projects.
Since 2018, the CSIH has been highlighting the national and international achievements of women in global health, specifically their efforts to promote gender equity, inclusion, and equality in health.
Professor Bilkis Vissandjée implements differentiated strategies for addressing equity, diversity, and inclusion issues to improve the conditions and determinants of access to health services in a culturally and linguistically diverse context. In addition to piloting two training of trainers initiatives in Lebanon and Morocco supported by Global Affairs Canada, Pr. Vissandjée works with the United Nations on gender and health issues and collaborates with the International Development Research Centre and the Aga Khan Development Network. She was recently named a member of the Canada Research Chairs Program's Policy Advisory Committee on Equity, Diversity and Inclusion.
Professor Marie Hatem's research focuses on improving and strengthening health human resource education and practice systems for the empowerment of women, female adolescents, and girls. As head of the Hygeia network, she creates and develops multidisciplinary health human resource programs and institutes in French-speaking countries. Supported by the Queen Elizabeth II Scholarship Program, one of her initiatives will focus on strengthening human resources and research with respect to the health of women, female adolescents, and girls in West African countries, with a particular emphasis on reducing mortality and morbidity among women. This initiative will contribute to the achievement of the United Nations Sustainable Development Goals on gender equality.
Bilkis Vissandjée and Marie Hatem join School of Public Health professors Louise Potvin, Kate Zinszer, Muriel Mac-Seing, and Christina Zarowsky, appointed to the CSIH in 2018.